Crying Ain't Gonna Win Her Back
Inspiration hits at the oddest times. Chadwick Station frontman, Alvis Kensington, was sound asleep in his bed when he suddenly awoke in the middle of the night with a phrase and melody ringing in his head. "Crying ain't gonna win her back" is all he heard. He had no idea what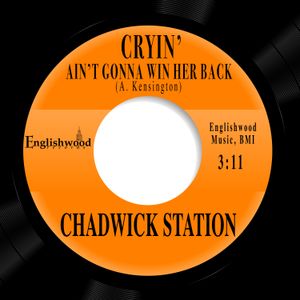 it meant or where it would lead, but he knew one thing. He had to get it recorded before he could sleep again. Kensington rushed to his home studio and sang the line into a microphone, cut off the lights, and fell back into a deep slumber.
If you've ever awakened in the night with a supposedly fantastic idea you probably know that what seemed brilliant at 3A.M. dissolves in the morning light. Kensington remembered his frenzied meeting with the microphone in the wee hours of the morning. After he fixed his morning cup, he sat down in his studio and pulled up the snippet he had recorded earlier in the morning. He found the hook as tasty in the morning as it had been in the middle of the night. He began playing with a bass line, and before lunch he had the shell recorded with some rough vocals.
Then the rest of the band came in. Drums were laid down. Sometimes the simplest solution is best. Less is more, as the old saying goes. This song has no guitar, rhythm or lead. No screeching, face-melting solo. Just a wicked bass, a contagious drum beat, and some absolutely nasty horns. The boys added their vocals and Crying Ain't Gonna Win Her Back was born.