We didn't tell you last week, but Chadwick Station took a huge jump on John Hook's Beach Music Top 40 last week from #35 to #13. Quite thrilling. This week we inched up another two notches to #11. Hopefully we keep heading north. Thank you to all of you who support us.
We made our debut on Don Mark's Surfside on WTOB in Winston-Salem, NC today. Don, thanks for the spin.
Make sure you join our email list. We're working on our second single release and we want to keep you informed. We're toying with the idea of doing an A-side and B-side, like they used to do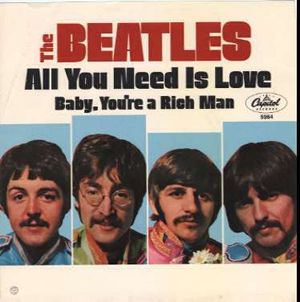 when 45s were released. The cover would be like an old picture sleeve, if you remember those. If not, we've included an example from the Beatles.